Edit: 4.6.2023 Read https://puolanka.info/goto/idesk-linkmaker-for-idesktop/
Read also: https://puolanka.info/goto/icewm-toolbar-item-add-script-program/
If you want the easy way to get icons for IceWM desktop, install antiX and copy links from /usr/share/applications via Rox filemanager to your desktop. But an alternative way is to install idesk and make .ideskrc file and .idesktop folder where the icons are.
You need also .icewm folder, where is menu and startup files.
Edit: 7.6.2023: MX Linux with IceWM and Idesk installed. Laptop is Emachiness mini laptop.
MX-ICEWM-FILES includes
-rw-r--r-- 1 .conkyrc
drwx------ 7 .icewm
-rw-r--r-- 1 .ideskrc
drwxr-xr-x 3 .idesktop
These files are into $HOME folder and they are hidden files, so Ctrl h shows them.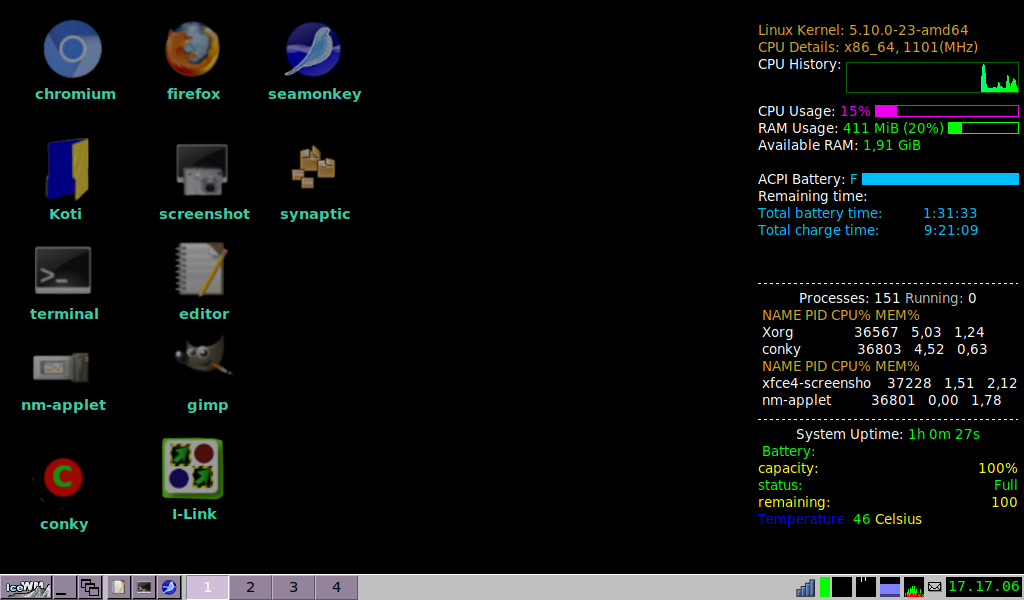 Ubuntu Mate IceWM files with oro theme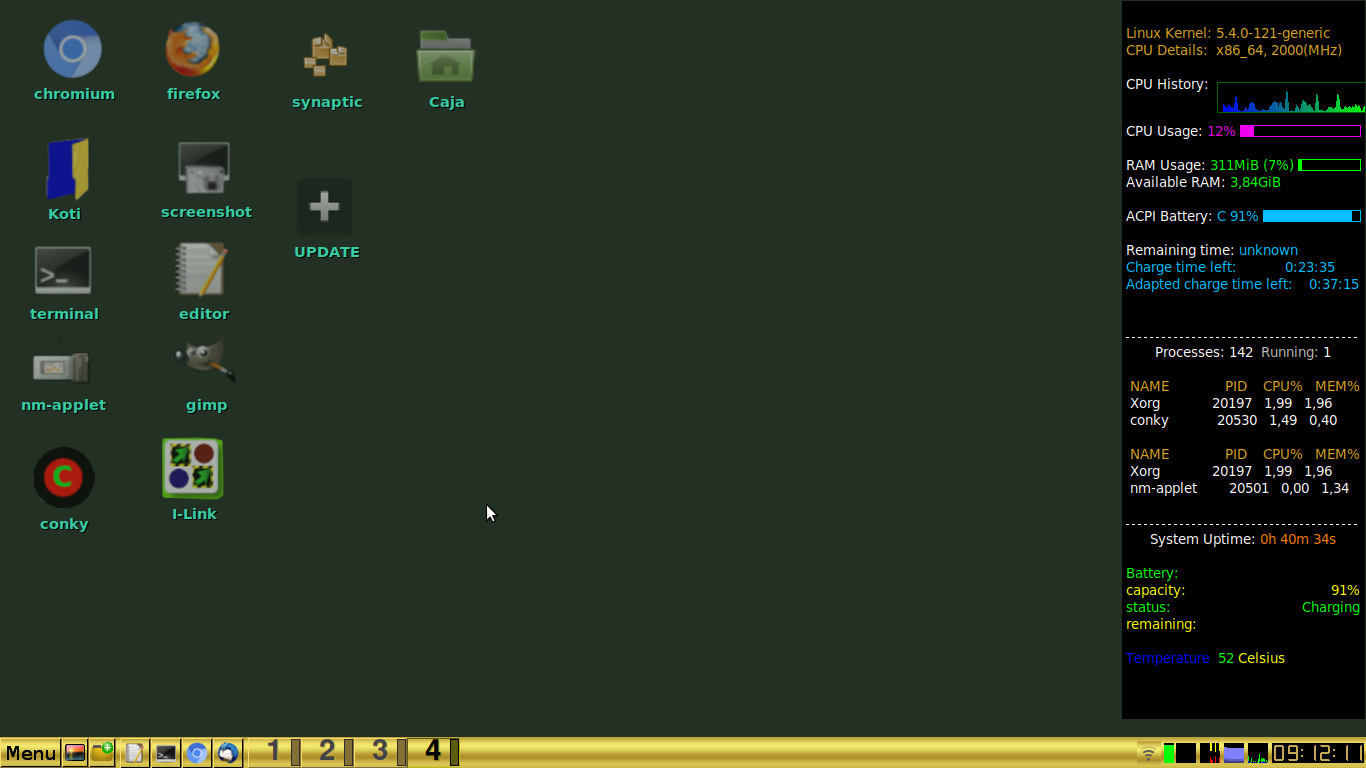 Theme site:
https://www.gnome-look.org/browse?cat=142&page=2&ord=rating
Ubuntu Mate with OmNu-Champagne IceWM theme
https://www.gnome-look.org/p/1906527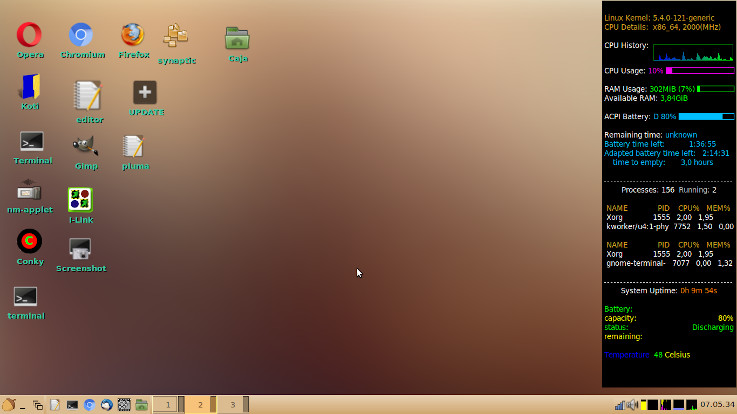 ##################################################################
Edit 8.6.2023: Colors are much brighter when setting transparency 0 in .ideskrc file.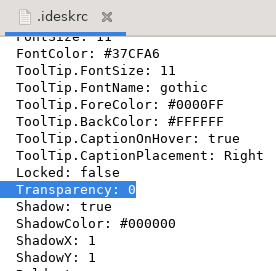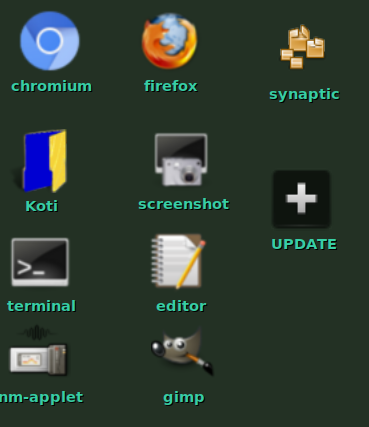 Also volumeicon-alsa must install in Ubuntu mate and Mint 21. For .icewm/startup file add line
volumeicon &
#################################################################
In PCLinuxOS IceWM works better